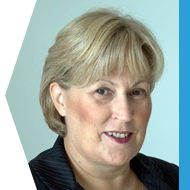 Janine Ramsay
Overview
Janine's flexible coaching style enables her to focus on the development of the client by stretching and challenging them to successfully develop as a person and grow their careers. This is achieved by building on the talents and strengths of the client while being in alignment with the business opportunities within the organisation.
Janine's experience enables her to work in diverse, multicultural and complex environments facilitating group and individual coaching with frontline supervisors, middle management through to senior executives/managers. She has in-depth experience coaching business leaders, middle and junior management in career, change and performance management and development of leadership skills.
With experience in business and leadership development, strategic planning, talent management and client services with numerous local government and multi-national companies both in Australia and overseas. Janine brings significant business, personal and practical experience to the coaching relationship. This, and her range of qualifications, provides her with an in-depth understanding of the broad-ranging management, leadership and organisational complexities and personal challenges that face the people she coaches.
Over the past 20 years Janine has worked in both the private and government sectors including the financial services industry, mining, small business, hospitality, building and construction in a variety roles from marketing, to administration and human resources. She also had the opportunity to work overseas in both England and Indonesia.
Janine has built a broad range of business skills and competencies during her career, which include the following:
Human resource policy development
Performance management program development
Change management
Targeted Selection
Operations management
Marketing, business development and sales
Strategic planning
Talent management and retention
Project management
Coaching Clinic and Workshop development
Senior executive leadership development and coaching
Qualifications/ Memberships
Associated Certified Coach (ACC)
Coaching Clinic Accreditation
Graduate Dip. of HR – Deakin Univ
Bachelor of Arts Charles Sturt University
Cert. IV in Assessment & Workplace Training - TAFE
Aust. HR Institute - member
Aust. Institute of Training & Development – member
APAC – member
Int. Coaching Federation - member
Hobbies and Interests
Janine has a wide variety of hobbies & interests including reading, travelling, kayaking, tennis, walking & a love of learning.
Career Summary
PricewaterhouseCoopers, Indonesia (2006 – 2010) Human Capital Director
Penrith Lakes Development Corporation (2003 – 2006) Human Resource & Administration Manager
Meadowbank Homes (2002 – 2003) Contractor
Australian Embassy Jakarta, Indonesia - Foreign Affairs & AusAID, Contractor & Human Resource & Administration Manager (1997 – 2001)
Plus roles with Orica Mining Services, Mollymook Shores Resort, International Wool Secretariat, Horizon Real Estate