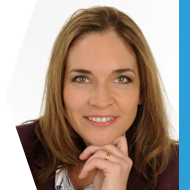 Stacey Ashley
Overview
Stacey's partnering approach supports and encourages her clients to constructively overcome their challenges and focus on delivering their strategic and aspirational goals, to achieve extraordinary results. Stacey operates in both individual & team settings with leading organisations and private business clients.
Whilst coaching, Stacey draws on her extensive general management experience across many vertical industries, particularly in organisations that are going through transformation and change. She has a successful track record developing business and technology strategy and leading significant transformation, organisational change and business process re-engineering activities.
This, coupled with her extensive coaching experience, provides her with a sound understanding of the broad-ranging leadership and organisational complexities and challenges that face the people and teams she coaches.
During her extensive career, Stacey worked in Telecommunications, IT and Finance including roles at Vodafone, IBM and Telstra. Stacey has built a broad range of business skills and competencies during her career which include the following:
Coaching and mentoring of individuals and teams
Strategic thinking and planning
Strategic organisation design, and organisational change management
Leadership and management of large and small organisations and budgets
Big picture situation assessment and development of recommendations
Major programme and project management
Business Process development and re-engineering
Core business operations and administration management
Technology services and support management
Leadership development and coaching
Creating employee engagement through shared vision and values
Creating a coaching culture
Stacey has coached in a broad range of organisations including: ANZ, APEC, ASX, ATO, Blackmores, Customs, DOD, Esanda, Fonterra, Hewlett Packard, Jetset Travel, Lion Nathan, Nestle- Purina, MLC, NSW Maritime, NSW TAFE, Pfizer, Qantas, Speedibake, Stockland, Swisslog, Westpac, Workcover NSW, Veolia Water and Vision Australia.
Stacey is on the Executive Coaching Panel for ANSTO and the Coaching Services Panel for the NSW RTA.
Qualifications/ Memberships
Bachelor of Economics
Diploma of Workplace & Business Coaching
Certificate IV in Training and Assessment
Fellow of CPA Australia
Accredited Master Coach, Australian & New Zealand Institute of Coaching
Professional Certified Coach, International Coach Federation
Accredited in MBTI, Extended DISC and TTI EQ
Accredited Trainer in Workplace & Business Coaching
Hobbies and Interests
Stacey has a wide variety of hobbies &interests including reading, cooking, dance, coaching and leadership.
Career Summary
Telstra Bigpond (2004 - 2005) Group Manager, Billing
Personal Broadband Australia (2003 - 2004) General Manager Business Operations
Vodafone (1993 - 2002) GM Future Technology, GM Business Support Services, GM Provisioning & Billing Services, Group Billing Manager
Various roles with Optus, Link Telecommunications, Stanley Bostitch and IBM