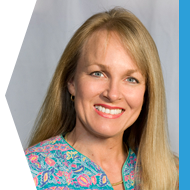 Tessa Marshall
Overview
Tessa combines commercial experience gained from having worked in large companies with the solution focus of evidence-based coaching skills and the deep human behaviour training from her counselling work. This has led to a very pragmatic, versatile and results-driven approach.
While Tessa has experience across diverse functions and industries, she specializes in Sales/Marketing driven clients - in particular Sales & Marketing Directors and their teams as well as Consumer Goods clients. Tessa thrives on maximising the engagement 'sweet spot' of productivity and performance.
Her personal experience of mergers, restructures and acquisitions had led to a passion for coaching executives to sustain high-performance teams through the inevitable change that is a part of everyday business and life in general.
Tessa has been the co-owner and builder of three successful businesses in Leadership Development, Career Coaching and HR Consulting. Over 14 years in Leadership Consulting and over 16 years working in sales and marketing roles translates to a strong pragmatic and commercial focus to her work. This includes:
Her own coaching business and regular trainer/speaker at Leadership Workshops on leading for results and taking teams to the next level.
Commercial roles with Marric, Mondo Search and HJB Group in executive recruitment and coaching/training executive recruiters
Early career at McDonalds and British Airways in sales/marketing management
In her spare time as a volunteer, works at Lifeline as a Supervisor, Trainer and Board Member.
Private practice working as a counsellor and career coach
Recent clients have included:
Consumer Goods –Tiffany Diamonds, Creative Memories
Health sector – Schering Plough, Health Services Chiropractic, Usana
Government –Australian Hearing Centres, FAHSCIA, Killara High
Education – Macquarie University, Hunter Institute of Mental Health, Chiropractic College of Australia, Barker College, Centenary Kindergarten
Service Sector – Mondo Search, Cynergy Executive
Not for Profit – Lifeline
Client testimonials from any of these organisations can be supplied on request
Qualifications & Memberships
Grad. Dip. Psych. (Coaching), JNI
Grad. Dip. Marketing, UTS
Bach. Econ. (HR/Psych), Uni. Syd
MLQ Facilitator in Performance Diagnostics 360s /Org & Team
Career Development Association of Australia – Clinical Member
Australian Human Resources Institute – Professional Member
Hobbies and Interests
Family, dogs, fresh air, sport, health
Career Summary
Marshall Coaching (2002-2010) Coach/Facilitator/Counsellor
FAHSCIA (2002 – 2010) L & D Manager, Senior Supervisor, Coach
Lifeline (2000 – current) Board Member, Supervisor, Group Facilitator
Marric (1998 – 2002) Director/founder of executive search and outplacement consultancy