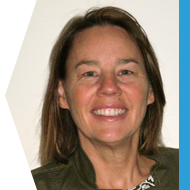 Linda Yeomans
Overview
Linda's coaching style is practical, engaging and outcome focussed. Whilst allowing sufficient flexibility, she is solution oriented - so that the best possible results can be achieved. Her coaching is appropriate for middle level leaders through to senior executives/ managers.
As a Coaching Psychologist, Linda brings behavioural change principles to the coaching relationship. She has access to a wide range of psychometric instruments to meet client needs.
Over the past 20 years Linda has worked in leadership development, people management, strategic business relationship development and service delivery.
She has provided Talent Management advice and intervention to all levels of organisations, both public and private which provides her with a sound understanding of the broad-ranging complexities and challenges that face the people she coaches.
Linda has built a broad range of business skills and competencies during her career that include the following:
Learning and development solutions
Competency and behavioural analysis
Performance management program development
Change management
Executive recruitment and selection
Marketing, business development and sales
Strategic planning
Leadership development and coaching
Career Summary
Crossroads Consulting (2004-2008)
Leadership Development Consultant & Coach

Linkage, Boston, USA (2002-2004)
Senior Associate - Leadership Development Programs
Crossroads Consulting (1995-2002)
Business Manager and Lead Consultant
Davidson Trahaire Corpsych (1993-1995)
Senior Consultant (Organisational Psychologist)
IRS Total Injury Management (1989-1992)
Various roles including: Human Resources Manager, Senior Rehabilitation Consultant & Case Manager

Qualifications/ Memberships
Master of Organisational Coaching – University of Sydney (current)

BSc. (Hons) Psychology University of NSW

Registered Psychologist

Member - Australian Psychological Society

Member - University of Sydney Coaching and Mentoring Association (USCMA)
Hobbies and Interests
Linda has a wide variety of hobbies and interests including netball, soccer, horse-riding, coaching and personal development.