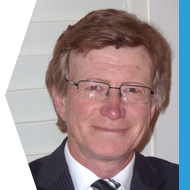 Paul Barry
Overview
Paul's approach to coaching is based on a strong belief in the potential of people to grow and develop throughout their entire working and personal lives and in the capacity of coaching to facilitate this by providing empathic, challenging and pragmatic support.
Paul brings to his coaching a wealth of managerial and executive experience in the public sector and in the banking/finance and media/public relations areas. He combines this with high-level study and training in coaching, counselling, psychology, commerce and finance.
Highlights of Paul's RBA career which prepare him well for coaching in a wide range of business and corporate contexts include:
Restructuring the Bank's London Office and representing the Bank's policy and financial operations in Europe;
Developing the strategy and resources for a wholly new department for the provision of external and internal information services:
Developing and implementing best-practice strategies and procedures for communications with the media and general public using multiple technologies;
Leading a team of diverse professionals to research, design, build and manage the RBA's Museum of Australian Currency Notes;
Extensive networking to develop dialogue and cooperation with other central banks on issues of joint interest through presentation of papers and reports to conferences/seminars in various countries.
In the coaching context, areas in which Paul's skills and experience are especially effective include:
Building self awareness of personal and work-related goals, strengths, skills and challenges.
Creative strategic thinking and planning for development and implementation of major projects and for achievement of wider personal aspirations;
Navigating challenges in interpersonal relations, including staff leadership, dialogue/communication skills, conflict management, motivation and effective team performance; and
Negotiating major life transitions both at work, such new career paths and promotion/retrenchment, and in life more generally, including personal development.
Qualifications/ Memberships
M. Applied. Science (Coaching Psychology) Sydney University.
B.A. (Psych.) Macquarie University
B. Com. (Economics, Hons 1) University of NSW.
President, University of Sydney Coaching & Mentoring Assoc.(USCMA)

Corporate/Managerial Career
Paul worked at the Reserve Bank of Australia for 35 years in a diverse range of functions, including:
2000-2008 - member of the RBA Executive Committee and Head of Information Department;

1996-2000 - Chief Representative in Europe, based in London;
1987-1995 - Chief Manager positions in bank supervision and financial system surveillance functions;
1983-1986 – Secretary to the Reserve Bank Board;
1973-1982 – Research and analysis in Economic and International Departments.
Hobbies and Interests
Paul enjoys reading and keeping up with current domestic and international affairs. He undertakes community volunteer work in mentoring the mentally ill. Paul is a keen golfer, gardener and cook.