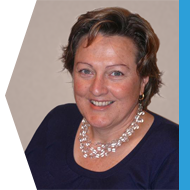 Karen O'Connell-Shea
Overview
Karen is a passionate HR and Coaching practitioner, with a high level of technical skill and a strong values approach to her work.
Karen has coaching experience at both management and executive level, including working with senior managers at NGO, Media, Pharmaceutical and FMCG organisations.
Karen's coaching style is grounded in the evidenced based approach as taught at Sydney University within the Coaching Psychology department. Some of the coaching tools that are used include GROW model; solution-focused coaching; motivational goal setting; establishing and developing self-regulation models; and the Transtheoretical Model of (Personal) Change in order to understand how behaviour change is triggered and maintained.
The sessions are very client focussed and draw on situations that are impacting at present or identified as potential issues of concern to the coachee.
Karen has had extensive HR experience covering over 15 years and during this time has worked at operational and strategic levels, and as a change practitioner.
Karen has a passion for leaders and leadership development especially within the area of where and how leadership can influence the organisation as a whole and teams across the various areas of the business.
Karen also works as a sessional tutor at Macquarie University in International and Strategic HR.
Karen's areas of HR and Coaching competency include the following:
Performance management
Policy and Procedures
Recruitment and retention, including executive recruitment
Change management
Succession planning
Employee relations, including Fair Work Act and Awards
Leadership development and coaching
Management and supervisor coaching
Key employee coaching, especially regarding performance or specific related areas such as employee assistance and career development
Outplacement
Employee engagement
Remuneration
HRIS
Qualifications/ Memberships
Current - Master of Applied Science (Coaching Psychology) – Sydney University
Current - Master of Bus. Leadership – Charles Sturt University
Graduate Diploma Business (HR) – Curtin University
Graduate Dip. Ed. – Charles Sturt University
Dip. of Teaching – Australian Catholic University
University of Sydney Coaching & Mentoring Association (USCMA)
Memberships – Aust. Human Resources Institute (AHRI) - Australian Businesswomen's Network (ABN) and NSW Business Chamber
Hobbies and Interests
Karen's time away from work is built around family & friends, with a passion for all sports, especially AFL & Essendon. Karen also spends time on the family farm near Wagga.
Career Summary
Teaching 1980-1995 + contracts - Various teaching positions in NSW, WA & Switzerland including classroom, sport, learning support & Assist. Principal positions.
Human Resources (1994-2011) - Senior role with UBS based in Zurich for 6 years plus various contracting & consulting roles across a variety of industries. Including: Senior Consultant – People & Strategy, Acting HR Manager, Senior HR Consultant & Business Development Manager